The Defi Racer series of gauges is an ideal product for people not wanting the extra cost of installing a separate control unit and switch panel.
Racer Gauges are highly-responsive and highly-accurate analogue gauges, the dials is not visible until the ignition is turned on, as shown below: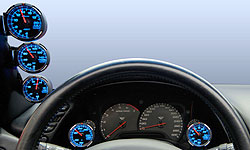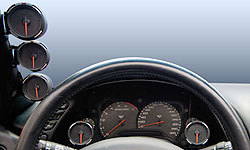 The gauges come in different sizes and with different options for the background illumination and for pointer colour, making these truly customizable to match your OEM dash or other gauges that you have.
The background illumination can also be set to dim when the vehicles headlights are turned on.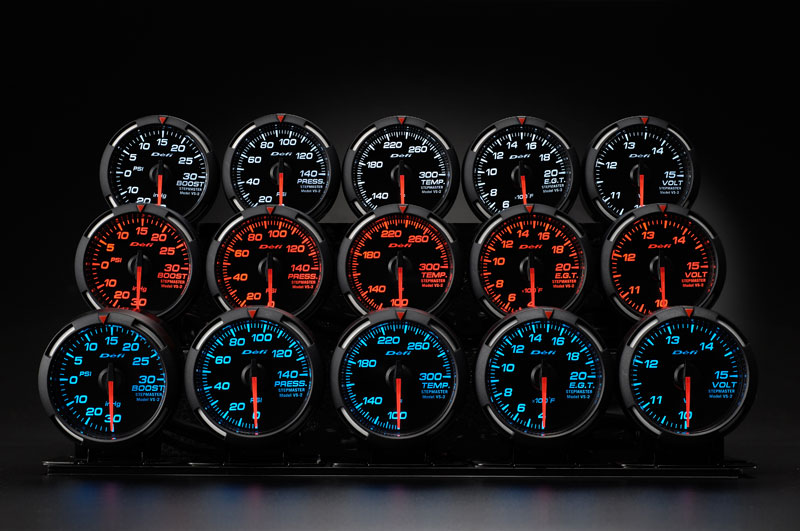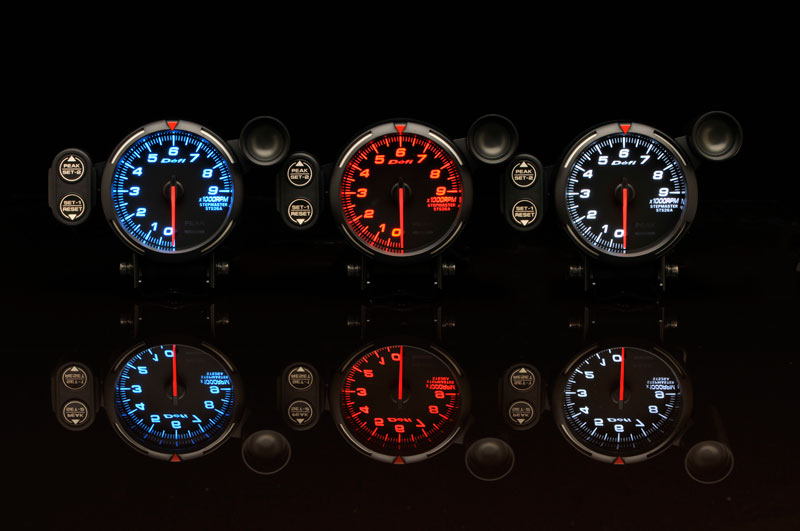 The illumination colors are blue, red, and white.
The pointer colors:JDM models are red. USDM models are red and white.
Standalone
Commercial attachment necessary
Stepping motor:
"STEP MASTER VS-2″ for Φ52 and Φ60, and "STEP MASTER STS26A" for Φ80 provides smooth operation.
Control unit NOT necessary/non-link system
Illumination color: white/red/blue
Opening mode/Ending mode
LED illumination
Illumination ON/OFF: interlocked with vehicle illumination switch
Mounting bracket attached
Racer Gauge cannot be linked to Defi-Link ADVANCE system or Defi-Link System.
Racer Gauge operates standalone. Control unit is not necessary.